Thanks to everyone who came out to help last night as well as over the last couple of weeks. The trail is now open to ride. It can be ridden both directions. Just be careful of the berm at the bottom of the hill as it will still be soft. Enjoy!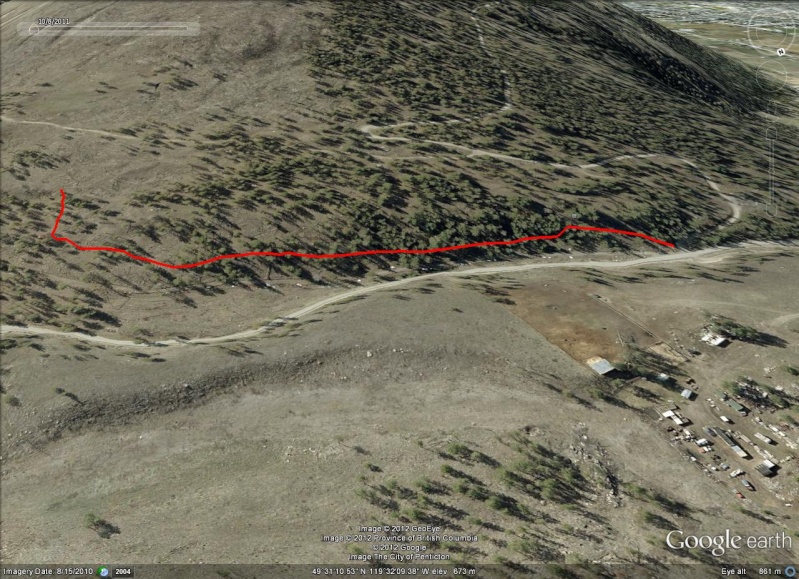 Posts

: 84


Join date

: 2009-07-04



Nice work. Let us know when you start. I'm a little less busier these days.
Despite the bummer news of another Mice tragedy... this weekend was great for riding and trailwork. Gary and I pin-flagged the new section on the backside of Campbell Mt. and - if it doesn't snow, we'll get up there and dig some lines this week or next.

You are all invited to join us; let me rephrase that; turn off the TV/Computer and come on out to 'do the right thing' / meet some great people and have a beer!

Keep yer' eyes on this thread to learn about times and days (weather dependant)

Rode the Mice solo today - beauty moment after moment in there with the light shining through at a steep angle late in the afternoon...

Did a lot of trail-clearing; there were three trees down across the trail between the Bottom Cairn and the Lookout (aka; The Ashtray). I find this strange, as this is likely (the) most ridden route in the Mice - and here it was, tree-strewn with the beginnings of ride-arounds being created. Frick', if old hobbly-back me can move that shi#, anyone can! Buy some saws people!!

Andrew

Hmmm, it does say 'Rain' on it... Indicative of a need to be dug-in during a passing shower perhaps? And you picked up a McLeod as well as I see. Two weeks in and I'm still pampering a sore back. Hope to join you 'on the line' mid to late next week.

If you are out there digging in the meantime, leave the first 100m of so untouched, that way folks won't be tempted to ride it and find themselves in limbo part way along when they reach the spot that you worked up to on a given day.

Andrew


I'll be up there next week digging around for sure.
Let me know when you guys are going up. Give me almost 24 hour notice though.


Similar topics
---
Permissions in this forum:
You
cannot
reply to topics in this forum